Harvard Business School professor and leading management thinker, Clayton Christensen has popularised and applied the concept of "jobs-to-be-done" to discover customer needs and opportunities for innovation. He has applied this idea to fields as diverse as education, healthcare and self-help. The concept is that people "hire" products and services to get a job done. Office workers hire word-processing software to create documents and digital recorders to capture meeting notes. Surgeons hire scalpels to dissect soft tissue and electrocautery devices to control patient bleeding. Farmers hire herbicides to prevent weeds from impacting crop yields.
Click here to view our official online Business Process Management (BPM) course.
This might sound obvious, but there is seldom a systematic approach to finding out exactly how customers get a job done so that innovation, even disruptive innovation, can be used to help people and companies get the job done in the quickest, most efficient way possible.
Lance Bettencourt and Anthony W. Ulwick in their ground-breaking article, The Customer-Centered Innovation Map, Harvard Business Review, May 2008, propose an efficient yet simple system companies can use to find new ways to innovate. This approach is called job mapping. The technique breaks down the job the customer wants done into a series of discrete process steps. By deconstructing a job from beginning to end, a company gains a complete view of all the points at which a customer might desire more help from a product or service—namely, at each step in the job. With a job map in hand, a company can analyze the biggest drawbacks of the products and services customers currently use.
To put these ideas into practice, the job must be defined as a process; a set of activity that consists of a series of steps that customers take to complete a task or achieve a goal or objective. This means that the job to be done can be clearly documented to solve problems for customers and enhance their experience.
Job mapping differs from as-is process mapping in that the goal is to identify what customers are trying to get done at every step, not what they are doing currently. For example, when an anesthesiologist checks a monitor during a surgical procedure, the action taken is just a means to an end. Detecting a change in patient vital signs is the job the anesthesiologist is trying to get done.
Sign up to our newsletter for special offers:
In addition to the free resources and certified guides that we share with our subscribers, we also offer special discounts and early access to our training schedule. If you want to join this private mailing list, please click here (you can unsubscribe at any time).
By mapping out every task of the job and locating opportunities for innovative solutions, companies can discover new ways to differentiate their offerings. The job map is essentially a customer-centric process model which can be developed using process modelling techniques. Once the tasks are identified, a company can create value in a number of ways—by improving the execution of specific job steps; eliminating the need for particular inputs or outputs; removing an entire step from the responsibility of the customer; addressing an overlooked step; resequencing the steps; or enabling steps to be completed in new locations or at different times.
Bettencourt and Ulwick propose a universal structure, regardless of the customer, for a job to be done. This has the following process activities: define what the job requires; identify and locate needed inputs; prepare the components and the physical environment; confirm that everything is ready; execute the task; monitor the results and the environment; make modifications; and conclude the job. Because problems can occur at many points in the process, nearly all jobs also require a problem resolution step. Some steps are more critical than others, depending on the job, but each is necessary to get the job done successfully.
Business process analysis and process modelling can contribute a great deal to understanding the job to be done and the innovation that is necessary to maximise customer satisfaction. In later blogs I will discuss in detail how to apply business process modelling and analysis to put the jobs-to-be-done concept into practice.
Master your core, support and management processes in your organization with our official online Business Process Management (BPM) course.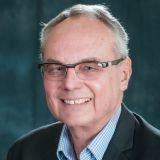 I am a senior consultant at Viewpoint, and I specialize in Business Analysis, Business Process Management; Business Process Modelling and Redesign, and Operations Management. I have also written multiple courses in my areas of specialisation.