Why Choose Viewpoint?
Since our foundation in 1995, Viewpoint Consulting has grown to become one of the most respected names in the business process space. We have helped hundreds of organizations significantly improve their operational efficiency, customer service and adaptability through the application of Business Process Management principles and practices.
We also make noticeable improvements to standard operating procedures to support standardization and compliance. Our emphasis is on finding the best business process solution through collaboration and visualization.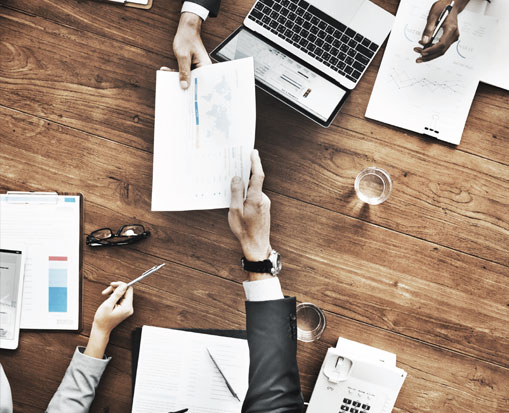 Available Internationally
While we are located in South Africa, we utilize video conferencing and  technologies to help businesses all over the world.

Specialized Services
Our focus is business process consulting, so we are not just a "jack of all trades" consulting firm. We have years of experience doing this.

Training Can Be Included
In addition to providing consulting services, we have a full programme of endorsed process training courses to use for upskilling your staff.

Highly Flexible Pricing
Our consulting services can be provided on an hourly rate, a retainer basis or a set fee for a specific project. Let us know what suits you.
We Specialize in Business Process Consulting: Architecture, Mapping, Improvement and Design
Develop Business Strategy – In order to achieve operational excellence a clear identification of business strategy is essential. We apply the Business Model Canvas and related state-of-the-art techniques to identify current and future business models, define strategic intent and develop a winning business strategy.
Define Process Architecture – Business process architecture is an end-to-end, high-level model of major core, management and support processes. Architecture is used to align processes with strategy and provide a structure and framework for detailed process mapping, improvement and design.
Map Business Processes – We help you discover your current state (as-is) business processes and accurately map and validate them using the Business Process Model and Notation (BPMN 2.0) technique. This ensures standardization and effective communication. Well-mapped processes help simplify complex processes and make them easy to manage.
Improve and Design Business Processes – We analyse and measure your business processes to find areas for improvement. We then design or redesign them using Business Process Management techniques to ensure optimum efficiency, adaptability and customer service. Fully designed processes ensure processes are effectively implemented, digitized and optimized.
Specify Process Systems – We can specify system requirement in natural language and models to help you digitize and automate your processes and operational decisions.
Write Standard Operating Procedures (SOPs) – We write effective SOPs and work instructions to standardise work, preserve process knowledge and enforce compliance.
Business strategy: The key to successful strategy is to define a winning aspiration, where and how to play, and what capabilities and management systems are needed.
Identify process architecture: Visualise how your business creates, delivers and captures customer value.
Map business processes: By using the global standard of BPMN 2.0 we document precise maps of your processes.
Create and design processes: In addition to redesigning processes, we can create new innovative processes.
Improve business efficiency: Discovering and managing your processes properly leads to large gains in efficiency.
Deliver high quality services: When your processes are optimized, the quality of your services will skyrocket.
Adapt to a changing environment: We help you design adaptable, robust processes with a focus on flexibility.
Understand work activities: Know what activities are needed to deliver consistent process outputs.
Learn while improving processes: We will help you your staff contribute to the process improvement process.
Visualization and collaboration: We emphasize team collaboration and process visualization in all our work.
Use the latest technologies: We assist you to apply the latest technology to model and design processes.
Consulting Pricing and Some Popular FAQ:

How much does it cost?
We do not have a set price for our consulting, as every business has different requirements and scope of work. However, let us know what you need, and we will send you a free quote.

Can you help remotely?
Yes, we have many clients who prefer using conference calls, video meetings, and cloud technologies and services to consult with us. Please let us know if you have questions.

Do you offer guarantees?
Yes, if you are not happy with what we offer, we will give you a refund. However, to keep things fair, you must let us know in the first few days of the consultation.
Looking for a free quote?
If you are interested in our consulting services, but would like to get an idea on the pricing involved, just contact us and we will put together a free quotation for you.