Detailed Course Overview and Syllabus:
Business analysis is the discovering, modelling and specification of the logical requirements of a business in order to design and build effective digital business solutions.
You will gain knowledge of the best techniques and methods for gathering requirements from users and other stakeholders, develop business and data models that describe these requirements.
You will also learn how to write detailed specifications that provide an accurate blueprint for the designing, building and testing of innovative digital solutions.
Business analysts make a significant contribution to digital transformation; this course will enable you make your contribution.
This course is an endorsed course by the International Institute of Business Analysis (IIBA®) and is aligned with the Business Analysis Body of Knowledge (BABOK®) Version 3.0.
4 training days (9am to 3pm): You will enjoy four days of IIBA® endorsed professional development time.
Industry certified lecturers: Our experienced instructors are IIBA® Certified Business Analysts.
Full lecturer interaction: You will see, hear and be able to talk to our instructors and participate in discussions.
Gain practical experience: Our lessons are not limited to theory, and you will enjoy lots of practical work.
Flexible training locations: Attend the course at your office or home – you just need a PC and internet.
Delivered via Zoom services: Presented live from our virtual classroom using Zoom video conferencing.
Module 1: Introduction to Business Analysis
The role of the business analyst
The business analyst in the digital world
Key business analysis concepts
Plan and monitor your business analysis initiative
Perform strategy analysis
Creating a business case
Module 2: Gathering Information
Identifying solution stakeholders
Interviewing methods
Using questionnaires
Document analysis and observation
Workshop facilitation
Module 3: Modelling the Business
An introduction to modelling concepts
The Architecture Framework
Modelling data requirements
Business process modelling
Writing use cases
Modelling the location dimension
Modelling organisations, people and roles
Analysing business and time events
Discovering and documenting business rules
Module 4: Specifying Requirements
Functional and non-functional requirements
The content of a business requirements specification
Structuring the specification
Writing the specification
Validating and presenting the requirements
Trends in digital transformation
Some Reviews from Our Attendees:
Very enlightening course which helped identify the many gaps in my business analysis work. Thank you very much!

I have learned so much during the course. Have learned how to write requirements, which I did not know before the course.
This course was very informative and I loved the professionalism that was portrayed by Viewpoint and my fellow attendees.
The Course Fees and Popular FAQs:

How much does it cost?
It costs R14,904 (4 days), and you will get a certificate once you have passed your exam.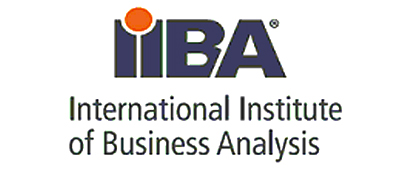 Is this course endorsed?
It's endorsed by the IIBA®, and is aligned with BABOK® and BPM CBOK® (both v3.0).

Do you offer guarantees?
Yes, if you're unhappy with this course within the first day, you can request a refund.

When is the next course?
The next course will run from 30 Nov 2021 to 03 Dec 2021. Contact us for additional dates.
Want to talk to us?
If you have any questions about our training courses or consulting services, we would love to hear from you. Please use the button below to contact our team.