More and more organisations need Business Analysts with a recognised certification. Attending Business Analysis courses and continuously upskilling yourself in Business Analysis methods and techniques is very important, but you should aim at obtaining certification by a recognised business analysis professional body to get to the top of your profession.
The International Institute of Business Analysis™ (IIBA®), the leading global certification body, has recently launched a new multi-level, competency-based certification programme enabling business analysts to obtain professional recognition at different stages of their career. This programme is a significant change because you can now set your career goals to suit your level of experience.
The IIBA® programme has four levels:
Level 1: Entry Certificate in Business Analysis™ (ECBA™) recognises individuals entering the field of business analysis. The focus is on a thorough knowledge of business analysis techniques and three of the six knowledge areas covered by A Guide to the Business Analysis Body of Knowledge® (BABOK®) Version 3.0.
Level 2: Certification of Capability in Business Analysis™ (CCBA®) recognises business analysis professionals who have 2-3 years of BA experience. This certification is aimed at the intermediate level and covers all BABOK® knowledge areas and techniques. The examination questions are scenario-based, requiring sound analysis.
Sign up to our newsletter for special offers:
In addition to the free resources and certified guides that we share with our subscribers, we also offer special discounts and early access to our training schedule. If you want to join this private mailing list, please click here (you can unsubscribe at any time).
Level 3: Certified Business Analysis Professional™ (CBAP®) recognises business analysis professionals who lead and have over five years of BA experience. CBAP® is the senior business analysts certification. The examination questions are case study-based with multiple questions about the cases.
Level 4: Certified Business Analysis Thought Leader™ (CBATL™) recognises business analysis professionals who have over ten years of experience and are considered industry thought leaders. All the requirements are still being finalised.
The IIBA® certification examinations are aligned with the BABOK® Guide which comprises six business analysis knowledge areas, 50 techniques and sections on underlying competencies and business analysis perspectives.
Our CBAP® Examination Preparation Course (instructor-led, delivered via Zoom) will give you an in-depth knowledge of the BABOK® and the necessary Professional Development Hours for the certification that suits your business analysis experience.
As a premier level IIBA® Endorsed Education Provider, Viewpoint® can assist and advise you as to the best path to follow to obtain your business analysis professional status.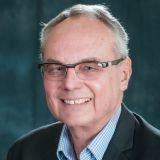 I am a senior consultant at Viewpoint, and I specialize in Business Analysis, Business Process Management; Business Process Modelling and Redesign, and Operations Management. I have also written multiple courses in my areas of specialisation.