Detailed Course Overview and Syllabus:
The course will ensure that your work in systems analysis is performed in a professional and efficient manner, whether your team uses agile development or traditional system approaches.
The approach covers all system types including business systems, cyber-physical systems and socio-technical systems. It also covers how to apply these methods to the clear and unambiguous specification of system requirements.
The practical work included covers natural language business systems requirements writing and system specification using models including Class Diagrams, Activity Diagrams, Use Case Diagrams, Sequence Diagrams and State Diagrams.
Who should attend: Systems Analysts, Business Analysts, Testers, Requirements Engineers, Software Engineers, System Engineers, Product Owners, System Developers, Software Development Project Managers and IT Professionals.
4 training days (9am to 3pm): You will enjoy four days of IREB® endorsed professional development time.
Industry certified lecturers: Our experienced instructors are IREB® Certified Business Analysts.
Full lecturer interaction: You will see, hear and be able to talk to our instructors and participate in discussions.
Gain practical experience: Our lessons are not limited to theory, and you will enjoy lots of practical work.
Practice exam is included: The course includes a trial exam to prepare you for the international IREB test.
Delivered via Zoom services: Presented live from our virtual studio using Zoom video conferencing.
Module 1: Introduction and Overview
Introduction to System Requirements
The what, why, where and how of System Requirements
The role and skills of a Systems Analyst
What to learn about System Requirements
Module 2: Principles of Business Systems Analysis
The overview of principles
The principles explained
Module 3: Work Products and Documentation Practices
Work products in System Requirements
Categories and abstraction levels
Natural-language-based work products
Template-based work products
Writing agile requirements
Model-based work products
Requirements document structures
Prototyping in System Requirements
Quality criteria for specified requirements
Module 4: Practices for Requirements Elaboration
Sources of requirements
Elicitation of requirements
Negotiation and conflict resolution
Validation of requirements
Module 5: Process and Working Structure
Influencing factors
System Requirements process facets
Configuring a System Requirements process
Module 6: Requirements Management
What is requirements management?
Version control
Configuration and baselines
Attributes and views
Requirements traceability
Prioritising requirements
Module 7: Tool Support
Types of system development tools
Evaluating tools
Some Reviews from Our Attendees:
Very enlightening course which helped identify the many gaps in my business analysis work. Thank you very much!

I have learned so much during the course. Have learned how to write requirements, which I did not know before the course.
This course was very informative and I loved the professionalism that was portrayed by Viewpoint and my fellow attendees.
The Course Fees and Popular FAQs:

How much does it cost?
It costs R22,425 (4 days), and you will get a certificate once you have passed your exam.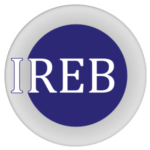 Is this course endorsed?
It's endorsed by the IREB® and is taught by certified instructors with industry experience.

Do you offer guarantees?
Yes, if you're unhappy with this course within the first day, you can request a refund.

When is the next course?
The next course will run from 30 Jan to 02 Feb 2024. Contact us for additional dates.
Want to talk to us?
If you have any questions about our training courses or consulting services, we would love to hear from you. Please use the button below to contact our team.