Detailed Course Overview and Syllabus:
To remain competitive, businesses need to continuously improve their business processes. Existing processes are often too costly, time consuming, and irrelevant to their intended purpose.
This course will provide the knowledge and skillset that you need to improve overall effectiveness, efficiency and adaptability of all your processes, and includes a framework to practically apply the methods and techniques that you will learn.
This course is an endorsed course by the International Institute of Business Analysis™ (IIBA®) and is aligned with A Guide to the Business Analysis Body of Knowledge® (v3.0) and the Business Process Management Body of Knowledge (v3.0).
3 training days (18 hours): You will enjoy 18 hours of IIBA® endorsed professional development time.
Industry certified lecturers: Our trainers are certified and have real-world business process experience.
Free course assessments: This course includes practice exams to make sure you can validate your knowledge.
Gain practical experience: Our lessons are not limited to theory, and you will enjoy lots of practical work.
Includes notes and lunches: We will provide lunches, and detailed notes that you can take home with you.
Module 1: Aligning Business Processes with Business Strategy
Identifying strategic choices
The seven elements of a strategic plan
Using the Business Process Integration Triangle
Module 2: Defining Business Process Architecture
Identifying major business processes
Defining process boundaries and scope
Classifying business processes
Generic process architecture models
Module 3: Selecting Processes for Improvement
Process selection criteria
Process selection techniques
Module 4: Understanding the Existing Process
Identifying process components
Diagnosing the health of the process
Measuring process performance
Module 5: Understanding Process Customer Requirements
The three main process customer types
Relating process attributes to customer requirements
The three levels of process customer satisfaction
Module 6: Creating the Process Vision
The key characteristics of a process vision
How to create a process vision
Process performance objectives and attributes
Module 7: Improving the Process
Using the Process Improvement Wheel
Applying the six process improvement techniques
Module 8: Building the To-Be Process Model
10 steps to document the to-be process model
Applying the 10 steps to a practical example
Module 9: Transforming the Process
Evolutionary and revolutionary transformation
Testing the new process
BPR and process automation
Developing an implementation plan
Module 10: Making Your Process Initiative Successful
Getting support for your process initiatives
The nine critical success factors
Managing the new process
Some Reviews from Our Attendees:
This course really helped me to understand the importance of redesigning process to improve performance. Thank you!

This course helped me to have a broader picture regarding business process redesign, and it is going to help with my work.

I was very impressed by the knowledge of the facilitator. I enjoyed sharing of exercises and including them in the discussion.

The Course Fees and Popular FAQs:

How much does it cost?
This course costs R14,490 per delegate, and includes lunch, a practice exam, and your notes.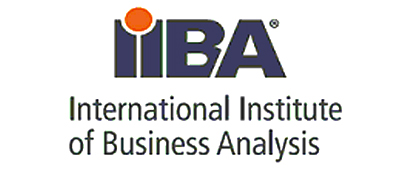 Is this course endorsed?
Yes, it's endorsed by the IIBA®, and is aligned with BABOK® and BPM CBOK® (both v3.0).

Do you offer guarantees?
Yes, if you're unhappy with this course within the first day, you can request a refund.

Want to talk to us?
If you have any questions about our training courses or consulting services, we would love to hear from you. Please use the button below to contact our team.