Detailed Course Overview and Syllabus:
This course gives you a framework to develop a strategic plan to effectively use the capabilities of your enterprise to continuously innovate your business model, processes, products and services.
You will learn practical approaches and techniques to discover business needs, define target markets and opportunities using the innovation mindset. This results in effective strategic design and a powerful approach to strategy execution.
The course also covers how to build an innovative enterprise and execute strategy through the application of Story Maps and Objectives and Key Results (OKSs) to ensure continuous product and process innovation.
2 training days (12 hours): You will enjoy 12 hours of IIBA® endorsed professional training time.
Industry certified lecturers: Our trainers are certified and have real-world business strategy experience.
Free course assessments: This course includes practice exams to make sure you can validate your knowledge.
Gain practical experience: Our lessons are not limited to theory, and you will enjoy lots of practical work.
Includes notes and lunches: We will provide lunches, and detailed notes that you can take home with you.
Module 1: Introduction to Innovation Strategy
What is strategy?
What is the innovation mindset?
Three types of innovation
The components of innovation strategy
Identifying good and bad strategy
Module 2: Innovation Strategy Design
The three planning horizons
Analyzing the current state
Defining the future state
The law of the customer
Designing innovative strategic initiatives
Measuring what matters
Assessing strategic risk
Module 3: Innovation Strategy Techniques
The Business Model Canvas

Defining a business model
The nine building blocks
Current and future business models

Designing your value proposition using the Value Proposition Canvas
Applying the jobs-to-be-done lens to identify customer needs
Mapping the business model environment
Using Story Maps to bridge the stratigic divide
Module 4: Requirements Documentation
Building an innovative enterprise
The law of the small team
The law of the network
Applying Objectives and Key Results (OKRs) to strategy execution
Measure, monitor and evolve
Some Reviews from Our Attendees:
Excellent course, gained more knowledge over the two days. I have learnt a lot since  I started the course, thank you.

Content is focused on topic and exercises were relevant. Thank you very much, I really enjoyed this course, will recommend it.
The course was very informative and clear to understand even for an entry level. I appreciate the explanations of complex  topics.

The Course Fees and Popular FAQs:

How much does it cost?
This course costs R10,902 per delegate, and includes lunch, a practice exam, and your notes.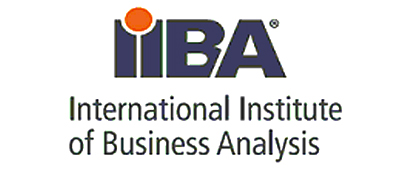 Is this course endorsed?
Yes, this course is endorsed by IIBA®, and is backed by years of practical experience.

Do you offer guarantees?
Yes, if you're unhappy with this course within the first day, you can request a refund.

When is the next course?
Due to COVID-19, this course has been postponed until further notice.
Want to talk to us?
If you have any questions about our training courses or consulting services, we would love to hear from you. Please use the button below to contact our team.