Detailed Course Overview and Syllabus:
Business Process Mapping and Modelling: You will acquire the knowledge and skills to accurately map and model business processes using the BPMN process modelling techniques.
Business Process Redesign and Improvement: You will gain the knowledge and skill-set to improve effectiveness, efficiency and adaptability of all your processes, and includes a framework to practically apply the methods and techniques that you will learn.
Advanced Process Modeling, Simulation and Automation: This course covers the optimization of processes using simulation as well as the execution, monitoring and management of processes using advanced Business Process Management technologies.
You will receive a certificate for each course, and after all three, you will be awarded with the Viewpoint® Certificate in BPM.
8 training days (48 hours): You will enjoy 48 hours of IIBA® endorsed professional development time.
Industry certified lecturers: Our trainers are certified and have real-world business process experience.
Free course assessments: This course includes practice exams to make sure you can validate your knowledge.
Gain practical experience: Our lessons are not limited to theory, and you will enjoy lots of practical work.
Contains three full courses: Although each can be taken separately, this training bundles our top process courses.
Includes notes and lunches: We will provide lunches, and detailed notes that you can take home with you.
Course #1: Business Process Mapping and Modelling
Course #2: Business Process Redesign and Improvement
Course #3: Advanced Process Modeling, Simulation and Automation
Some Reviews from Our Attendees:
I will be able to apply what I have learned at the office, especially the business process model that was covered in detail.

The training provided has helped me and the lecturer was well prepared for each session. She also shared excellent examples.
The course was informative, and the facilitator is knowledgeable, enthusiastic, and very enjoyable to listen to. Thank you!
The Course Fees and Popular FAQs:

How much does it cost?
This course costs R39,609 per delegate, and includes lunch, a practice exam, and your notes.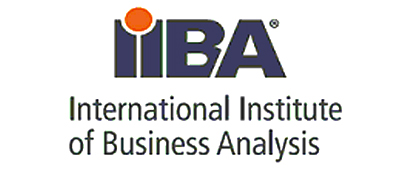 Is this course endorsed?
Yes, it's endorsed by the IIBA®, and is aligned with BABOK® and BPM CBOK® (both v3.0).

Do you offer guarantees?
Yes, if you're unhappy with this course within the first day, you can request a refund.

Want to talk to us?
If you have any questions about our training courses or consulting services, we would love to hear from you. Please use the button below to contact our team.