Detailed Course Overview and Syllabus:
Based on your business analysis experience, this will prepare you for the Certified Business Analysis Professional™ (CBAP®), Certification of Competency in Business Analysis™ (CCBA®), or Entry Certificate in Business Analysis™ (ECBA™) examinations.
This course is an endorsed course by the International Institute of Business Analysis™ (IIBA®), and is aligned with "A Guide to the Business Analysis Body of Knowledge" (BABOK® V3.0).
The knowledge gained in this course will not only prepare you for the IIBA® examination(s) that you are interested in writing, but will also give you a strong foundation in business analysis. This will be invaluable as you continue to grow in your career.
Who should attend? Business Analysts, Systems Analysts, Business Experts, Enterprise Architects, Project Leaders, and Information Technology Professionals.
4 training days (9am to 3pm): You will enjoy four days of IIBA® endorsed professional development time.
Industry certified lecturers: Our experienced instructors are IIBA® Certified business analysts.
Full lecturer interaction: You will see, hear and be able to talk to our instructors and participate in discussions.
Gain practical experience: Our lessons are not limited to theory, and you will enjoy lots of practical work.
Flexible training locations: Attend the course at your office or home – you just need a PC and internet.
Delivered via Zoom services: Presented live from our virtual classroom using Zoom video conferencing.
Module 1: Introduction
Purpose of the BABOK®
What is Business Analysis?
Who is a Business Analyst?
Structure of the BABOK®
Module 2: Business Analysis Key Concepts
The Business Analysis Core Concept Model™
Key Terms
Requirements Classification Schema
Stakeholders
Requirements and Designs
Module 3: Business Analysis Planning and Monitoring
Plan Business Analysis Approach
Plan Stakeholder Engagement
Plan Business Analysis Governance
Plan Business Analysis Information Management
Identify Business Analysis Performance Improvements
Module 4: Elicitation and Collaboration
Prepare for Elicitation
Conduct Elicitation
Confirm Elicitation Results
Communicate Business Analysis Information
Manage Stakeholder Collaboration
Module 5: Requirements Life Cycle Management
Trace Requirements
Maintain Requirements
Prioritize Requirements
Assess Requirements Changes
Approve Requirements
Module 6: Strategy Analysis
Analyse Current State
Define Future State
Assess Risks
Define Change Strategy
Module 7: Requirements Analysis and Design Definition
Specify and Model Requirements
Verify Requirements
Validate Requirements
Define Requirements Architecture
Define Design Options
Analyse Potential Value and Recommend Solutions
Module 8: Solution Evaluation
Measure Solution Performance
Analyse Performance Measures
Assess Solution Limitations
Assess Enterprise Limitations
Recommend Actions to Increase Solution Value
Module 9: Underlying Competencies
Analytical Thinking and Problem Solving
Behavioural Characteristics
Business Knowledge
Communication Skills
Interaction Skills
Tools and Technology
Some Reviews from Our Attendees:
The course is very intense and full of a wide range of topics, but I really enjoyed it. I gained a lot of techniques and knowledge.

Good course and well educated trainer. I look forward to doing my examination. I feel confident and it is thanks to this training.

The course was well planned out and fantastically presented. The materials were also fantastic, and there were lots of practicals.

The Course Fees and Popular FAQs:

How much does it cost?
It costs R14,904 (4 days), and you will get a certificate once you have passed your exam.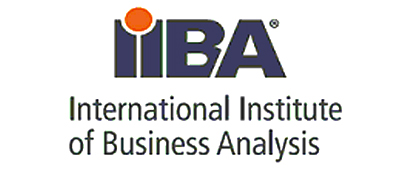 Is this course endorsed?
It's endorsed by the IIBA® (International Institute of Business Analysis).

Do you offer guarantees?
Yes, if you're unhappy with this course within the first day, you can request a refund.

When is the next course?
The next course will run from 30 Nov 2021 to 03 Dec 2021. Contact us for additional dates.
Want to talk to us?
If you have any questions about our training courses or consulting services, we would love to hear from you. Please use the button below to contact our team.