Detailed Course Overview and Syllabus:
Process mapping and modelling are an essential foundation for Business Process Management (BPM). Modelling allows you to visualize enterprise-level and detailed workflows to accurately reflect reality, and includes stakeholder requirements.
You will learn the Business Process Model and Notation Version 2.0 (BPMN) technique. This is a widely-used, open modelling standard that combines business-friendliness with the precision required to implement and automate processes effectively.
Both the basic and extended modelling elements and concepts are described in this course. We even touch on process improvement and cover essential modeling tools.
2 training days (12 hours): You will enjoy 12 hours of IIBA® endorsed professional development time.
Industry certified lecturers: Our trainers are certified and have real-world business process experience.
Free course assessments: This course includes practice exams to make sure you can validate your knowledge.
Gain practical experience: Our lessons are not limited to theory, and you will enjoy lots of practical work.
Includes notes and lunches: We will provide lunches, and detailed notes that you can take home with you.
Course Module Objectives (Click To Expand)
An introduction to business processes
Business process modelling concepts
Analysing the process components
Starting a business process model
Establishing the scope of the model
Using Business Process Model and Notation (BPMN) Version 2
Basic BPMN modelling elements
Extended BPMN modelling elements
Business process patterns
Eliciting process requirement
Introduction to business process improvement
Choosing the right modelling tool
The Course Fees and Popular FAQs:
I learnt a lot especially with the notations and how to map the processes effectively. Thank you for the fantastic course.

The instructor is very thorough, knows the subject very well and we were able to apply work situations in the course itself.

Very well put together and informative. I found it useful in my day-to-day activities. Thank you, I have learned much!
Course Pricing and Some Popular FAQ:

How much does it cost?
This course costs R9,936 per delegate, and includes lunch, a practice exam, and your notes.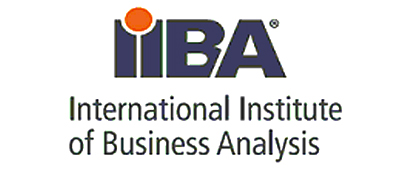 Is this course endorsed?
Yes, it's endorsed by the IIBA®, and is aligned with BABOK® and BPM CBOK® (both v3.0).

Do you offer guarantees?
Yes, if you're unhappy with this course within the first day, you can request a refund.

When is the next course?
You can view our full training schedule for 2020 by clicking here (or by contacting us).
Book This course today
If you are interested in attending the next course, click the button below. If you want to make a group booking for your company, please reach out to us first.