Business analysts enable change in an enterprise by defining needs and recommending solutions that deliver value.
To achieve this broad goal, an effective analyst should have both left brain and right brain skills as well as a good knowledge of the business and its environment.
A left-brain skill a business analyst must have is to take a large business problem, break down that problem into its component parts, analyse the various aspects of the problem and then assemble and design an innovative solution to solve the problem. A thorough knowledge of business analysis techniques complements this skill.
Business analysts must also have the right-brain skill of creativity to find solutions to problems and needs.
Sign up to our newsletter for special offers:
In addition to the free resources and certified guides that we share with our subscribers, we also offer special discounts and early access to our training schedule. If you want to join this private mailing list, please click here (you can unsubscribe at any time).
Effective oral and written communication is also essential. The analyst should be competent in business writing, specification writing, model building, interviewing, presentations and listening.
The work of a business analyst is people-oriented, and business analysts need to work with people. Interpersonal skills are also important because of the political nature of the business analyst's job – facilitation, mediation and conflict resolution skills are important. Interpersonal relations skills are also necessary to work as part of a team which is critical for success in most projects.
A Guide to the Business Analysis Body of Knowledge® (BABOK® Guide) has a chapter covering business analysis knowledge and skills called Underlying Competencies. These include analytical thinking and problem solving, behavioural characteristics, business knowledge, communication skills, interaction skills and knowledge of tools and technology. This is a daunting list, but the skills can be developed and the knowledge built with training and experience.
The Viewpoint® Certificate in Business Analysis (instructor-led, delivered via Zoom) helps develop both soft skills and knowledge of business analysis tasks, techniques and technologies.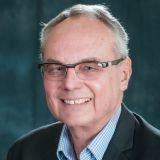 I am a senior consultant at Viewpoint, and I specialize in Business Analysis, Business Process Management; Business Process Modelling and Redesign, and Operations Management. I have also written multiple courses in my areas of specialisation.