Detailed Course Overview and Syllabus:
In this course, you will learn a set of agile analysis principles and practices that can be applied in any agile development project, such as product innovation and systems development.
The emphasis is on practical application of the most widely-used agile requirements analysis methods and techniques, and there are lots of examples and exercises that are included.
This course is an exam preparation course for the competency-based International Institute of Business Analysis™ (IIBA®) Agile Analysis Certification (IIBA® AAC). It is aligned with the Agile Extension to the Business Analysis Body of Knowledge (BABOK®) Guide (Version 3.0).
2 training days (12 hours): You will enjoy 12 hours of IIBA® endorsed professional development time.
Industry certified lecturers: Our trainers are certified and have real-world business analysis experience.
Free course assessments: This course includes practice exams to make sure you can validate your knowledge.
Gain practical experience: Our lessons are not limited to theory, and you will enjoy lots of practical work.
Includes notes and lunches: We will provide lunches, and detailed notes that you can take home with you.
Module 1: Introduction to Agile Business Analysis
What is Agile Business Analysis?
The role and importance of the Business Analyst in agile development
About the IIBA® Agile Analysis Certification (IIBA®-AAC)
The three horizons of Agile Business Analysis
Module 2: The Agile Mindset
What is the agile mindset?
The Agile Manifesto
The seven principles of Agile Business Analysis
Agile methodologies and frameworks
Module 3: The Strategy Horizon
Analysing goals, capabilities and context
Applying agile principles to the strategy horizon
Planning, Visioning and Relative Estimating
Developing the Product Road Map
Module 4: The Initiative Horizon
Identifying and recommending solution options
Identifying and prioritizing solution components
Assessing solution viability
Epics and Themes
User Stories, Job Stories and Story Mapping and Story Decomposition
Module 5: The Delivery Horizon
User story acceptance criteria – INVEST
Story estimation
Maintaining product and iteration backlogs
Focusing on vision, customer and value
Working in agile teams
Agile delivery techniques
The Course Fees and Popular FAQs:

How much does it cost?
This course costs R9,200 per delegate, and includes lunch, a practice exam, and your notes.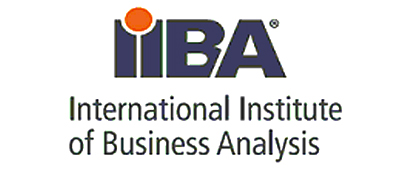 Is this course endorsed?
Yes, it is endorsed by IIBA®, and it is aligned with BABOK® Version 3.0.

Do you offer guarantees?
Yes, if you're unhappy with this course within the first day, you can request a refund.

Want to talk to us?
If you have any questions about our training courses or consulting services, we would love to hear from you. Please use the button below to contact our team.