Detailed Course Overview and Syllabus:
Business Process Management (BPM) is the management discipline that focuses on the optimization of the processes of an enterprise to achieve superior business performance.
By attending this course you will gain the knowledge and skills to apply state-of-the-art process thinking and techniques to critical business processes for organizational efficiency, effectiveness and adaptability.
Who should attend? Business Process Analysts, Business Analysts, Process Owners and Managers, BPM and BPR Professionals, Operations Managers, Information Technology Professionals, BPM Team Members, BPM Project Leaders.
All those responsible for business process redesign and improvement in all industries.
3 training days (9am to 3pm): You will enjoy three days of IIBA® endorsed professional development time.
Industry certified lecturers: Our experienced instructors are OMG® Certified Experts in BPM.
Full lecturer interaction: You will see, hear and be able to talk to our instructors and participate in discussions.
Gain practical experience: Our lessons are not limited to theory, and you will enjoy lots of practical work.
Flexible training locations: Attend the course at your office or home – you just need a PC and internet.
Delivered via Zoom services: Presented live from our virtual classroom using Zoom video conferencing.
Section 1: Advanced Business Process Modelling
Business process architecture standards
Business process modelling skills using the business process modelling tool
Advanced Business Process Model and Notation (BPMN V2)
Advanced BPMN modelling using the business process modelling tool
Applying advanced process design principles
Section 2: Business Process Simulation
Business process simulation principles and concepts
Simulating business processes using the business process simulation tool
Optimising process performance using the business process simulation tool
Section 3: Business Process Automation
BPM Technology advances
BPM standards
Introduction to Business Process Execution
Language (BPEL)
Workflow automation using the business process modelling tool
Evaluating BPM system (BPMS)
Monitoring process performance
Managing automated business processes
Some Reviews from Our Attendees:
I will be able to apply what I have learned at the office, especially the business process model that was covered in detail.

The training provided has helped me and the lecturer was well prepared for each session. She also shared excellent examples.
The course was informative, and the facilitator is knowledgeable, enthusiastic, and very enjoyable to listen to. Thank you!
The Course Fees and Popular FAQs:

How much does it cost?
It costs R12,075 (3 days), and you will get a certificate once you have passed your exam.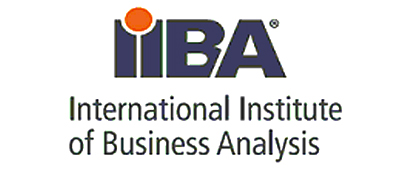 Is this course endorsed?
It's endorsed by the IIBA®, and is aligned with BABOK® and BPM CBOK® (both v3.0).

Do you offer guarantees?
Yes, if you're unhappy with this course within the first day, you can request a refund.

When is the next course?
The next course will run from 24 Nov 2021 to 26 Nov 2021. Contact us for additional dates.
Want to talk to us?
If you have any questions about our training courses or consulting services, we would love to hear from you. Please use the button below to contact our team.