Detailed Course Overview and Syllabus:
This training will ensure that your work in business systems analysis is performed in a professional and efficient manner.
The practical work covers business systems requirements writing, system specification and modelling. It also includes Entity Relationship Diagrams (ERDs), Use Case Diagrams,  Activity Diagrams, State Diagrams and Data Flow Diagrams.
This training is an exam preparation course for the International Requirements Engineering Board (IREB) Certified Professional for Requirements Engineering (CPRE). The examination can be written immediately after the course, and requires no practical experience to do so. 
5 training days (30 hours): You will enjoy 30 hours of IIBA® endorsed professional development time.
Industry certified lecturers: Our trainers are certified and have real-world business analysis experience.
Free course assessments: This course includes practice exams to make sure you can validate your knowledge.
Gain practical experience: Our lessons are not limited to theory, and you will enjoy lots of practical work.
Includes notes and lunches: We will provide lunches, and detailed notes that you can take home with you.
Module 1: Introduction and Foundation
Introduction to Business Systems Analysis (BSA)
The four major activities of Business Systems Analysis
The skills of a Business Systems Analyst
The three kinds of business systems requirements
Module 2: System and System Context
System, system context and boundaries
Determining system context boundaries
Module 3: Requirements Elicitation
Sources of business systems requirements
Categorising system requirements
Elicitation techniques including interviews, questionnaires, observation, workshops, creative techniques and document-centric techniques
Module 4: Requirements Documentation
Document design, types and structures
The use of requirements documents
Quality criteria for requirements documents
Quality criteria fro requirements
Module 5: Documentation of Requirements using Natural Language
Language effects including subjective perception and transformational effects
Writing requirements using a template
Module 6: Model-Based Documentation of Requirements
Definition and properties of models
Requirements models versus design models
Three perspectives of system requirements
Modelling data, functional and behavioural system requirements
Module 7: Requirements Validation and Negotiation
Fundamentals and principles of validation
Requirements negotiation techniques
Module 8: Requirements Management
Requirements views and attributes
Prioritising requirements
Requirements traceability
Module 9: Tool Support
Types of system development tools
Evaluating tools
Some Reviews from Our Attendees:
Thank you for an awesome course training. I enjoyed the course and hope that I'll be able to apply what I've learned in my work environment.
Information in the course content is quite comprehensive and very useful. The theory and practical workbooks were very useful, thanks so much!

This is great, a lot of good work went into its development. I appreciated the exercises, both practical and theory, as they were a real knowledge test.
The Course Fees and Popular FAQs:

How much does it cost?
This course costs R19,320 per delegate, and includes lunch, a practice exam, and your notes.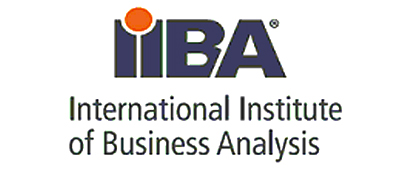 Is this course endorsed?
Yes, it is endorsed by IIBA® and it is recognised by IREB®. Contact us if you have queries.

Do you offer guarantees?
Yes, if you're unhappy with this course within the first day, you can request a refund.

When is the next course?
Due to COVID-19, this course has been postponed until further notice.
Want to talk to us?
If you have any questions about our training courses or consulting services, we would love to hear from you. Please use the button below to contact our team.