Detailed Course Overview and Syllabus:
This advanced course covers the optimization of processes using simulation, as well as the execution, automation, monitoring and control of processes using Business Process Management (BPM) technologies and tools.
By attending this course you will gain the knowledge and skills to apply state-of-the-art process thinking and techniques to critical business processes for efficiency, effectiveness and adaptability.
This course is an endorsed course by the International Institute of Business Analysis™ (IIBA®) and is aligned with A Guide to the Business Analysis Body of Knowledge® (v3.0) and the Business Process Management Body of Knowledge (v3.0).
3 training days (18 hours): You will enjoy 18 hours of IIBA® endorsed professional development time.
Industry certified lecturers: Our trainers are certified and have real-world business process experience.
Free course assessments: This course includes practice exams to make sure you can validate your knowledge.
Gain practical experience: Our lessons are not limited to theory, and you will enjoy lots of practical work.
Includes notes and lunches: We will provide lunches, and detailed notes that you can take home with you.
Module 1: Advanced Business Process Modelling
Business process architecture standards
Business process modelling skills using the business process modelling tool
Advanced Business Process Model and Notation (BPMN) Version 2
Advanced BPMN modeling using the business process modelling tool
Applying advanced process design principles
Module 2: Business Process Simulation
Business process simulation principles and concepts
Simulating business processes using the business process simulation tool
Optimizing process performance using the business process simulation too
Module 3: Business Process Automation
BPM technology advances
BPM standards
Introduction to Business Process Execution Language (BPEL)
Workflow automation business process modelling tool
Enterprise Application Integration (EAI)
Evaluating BPM systems (BPMS)
Monitoring process performance
Managing automated business processes
Some Reviews from Our Attendees:
The course is very useful and I have learned new concepts and ways of improving the process in my busy organization.
Good information and relevant to my workplace objectives. I enjoyed the course materials and the trainer was excellent.
The trainer was  knowledgeable about the tool and could answer all our questions in depth.  I've learnt a lot during this course.
The Course Fees and Popular FAQs:

How much does it cost?
This course costs R15,180 per delegate, and includes lunch, a practice exam, and your notes.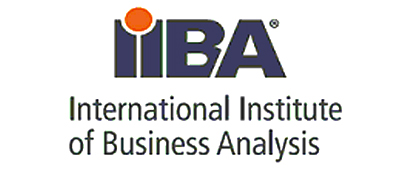 Is this course endorsed?
Yes, it's endorsed by the IIBA®, and is aligned with BABOK® and BPM CBOK® (both v3.0).

Do you offer guarantees?
Yes, if you're unhappy with this course within the first day, you can request a refund.

When is the next course?
You can view our full training schedule for 2020 by clicking here (or by contacting us).
Book This course today
If you are interested in attending the next course, click the button below. If you want to make a group booking for your company, please reach out to us first.